O tem, da se knjige ne razlikujejo samo po vsebini, smo na tem mestu že večkrat razpravljali. Zelo različne so si lahko tudi po obliki, izdelavi, materialu in celo po načinu uporabe ali namenu. Zato ne preseneča, da imajo nekatere med njimi tudi svoje ime, čisto posebno, marsikatero je bilo skovano šele pred kratkim. O nekaterih
malce drugačnih
knjigah in njihovih poimenovanjih smo tukaj že pisali, to so npr.
skokica
,
zvočnica
,
tipanka
,
žepnica
in
razpiranka
. Nekatere so namenjene predvsem otrokom ali pa so jih odrasli šele pred kratkim posvojili, taka je na primer
pobarvanka
, ki je v nekoliko zahtevnejši obliki navdušila tudi starejše. Tokrat nekaj besed o klasični otrokom (ali osebam s posebnimi potrebami) namenjeni
kartonki
.
kartónka -e ž publikacija, navadno za otroke v predbralnem obdobju, z debelimi kartonskimi listi
Značilno za kartonko je torej, da je namenjena predvsem majhnim otrokom, tistim v predbralnem obdobju, zato je to praviloma risanka s poenostavljenimi barvnimi sličicami in navadno brez besedila, lahko pa ima posamezne črke (kot abecednik), številke ali poimenovanja na sliki predstavljenih predmetov in živali. Platnice in "listi" so navadno iz istega materiala, to je kartona, ki je pogosto plastificiran, da prenese listanje mastnih, mokrih in umazanih ročic, tudi kakšno kopanje in peščene viharje v peskovnikih ter po vseh teh dogodivščinah tudi ustrezno mokro brisanje in čiščenje. Listov je le nekaj in niso oštevilčeni.
Marsikatero od poimenovanj, ki so nastala iz potrebe v pogovornem jeziku in ne v stroki oz. v strokovnih pisnih besedilih, je veljalo kot žargonsko in sprva nezaželeno, nekatera so si z vztrajno rabo in po premisleku izborila vrednost strokovnega termina. Tako se je godilo tudi kartonki, ki je SSKJ še ne pozna (zabeležil pa jo je kot kartonsko embalažo za tekoča živila!), zato pa jo je v svoj nabor terminov že izbral Bibliotekarski terminološki slovar na slovarskem portalu Termania (izpis v okvirčku zgoraj), kot fizična oznaka gradiva pa se več kot sedemstokrat pojavlja v zapisih COBIB-a. Besedilni korpus Gigafida je zaznal kartonko prvič leta 1999 v časopisih Delo in Dnevnik, Nova Beseda pa leto pred tem. Od takrat se v besedilih pojavlja stalno.
V nadaljevanju še poimenovanje kartonke v nekaterih drugih jezikih, pri čemer ja treba opozoriti, da nekateri jeziki ne razlikujejo med kartonko in kartonirano knjigo (to je trdo vezano knjigo), zato pa dodajajo določilo o sporočilnem mediju (slikanica) ali pa ciljnih uporabnikih (za otroke).
| | |
| --- | --- |
| angleško | board book |
| francosko | livre cartonné, livre en carton (bébé, enfant), livre tout carton |
| italijansko | libro cartonato |
| nemško | Pappbilderbuch, Kartonbilderbuch, Karton-Bilderbuch, Pappbuch, Pappebuch, Pappenbuch, Kartonbuch |
| rusko | картоннaя книга, картоннaя книжка, картонная книга для детей |
| slovensko | slikanica s kartonskimi listi, kartonska zgibanka, kartonka |
| špansko | libro de cartón |
Z vidika bibliotekarske terminologije in primerjave s terminologijo založnikov in knjigotržcev zasledimo zanimiv paradoks. Založniki in knjigotržci uvrščajo kartonko med knjige, taka je tudi njena fizična podoba in v večini jezikov je nosilna razlagalna beseda "knjiga" ali pa je ta celo sestavni del termina. Bibliotekarji uporabljamo Unescovo definicijo knjige, ki določa zanjo 49 strani ali več, kar je manj (od 5 do 48 strani), je po Unescu brošura. Kartonka ima navadno okrog ducat neoštevilčenih strani. Za založnike in knjigotržce je brošura mehko vezana (broširana) knjiga. Kartonka ima trde platnice oz. je sploh v celoti izdelana iz kartona. Torej ni brošura in ni knjiga . . . Ne, to ni trolanje, samo prikaz stanja. Na Facebooku se ob takem navadno napiše "Sam' pravim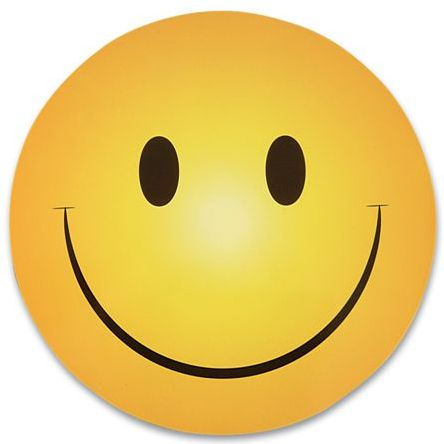 "